Make Plan to Attend!
Thursday, March 31, 2022
6:00 p.m.
Crockett County Civic Center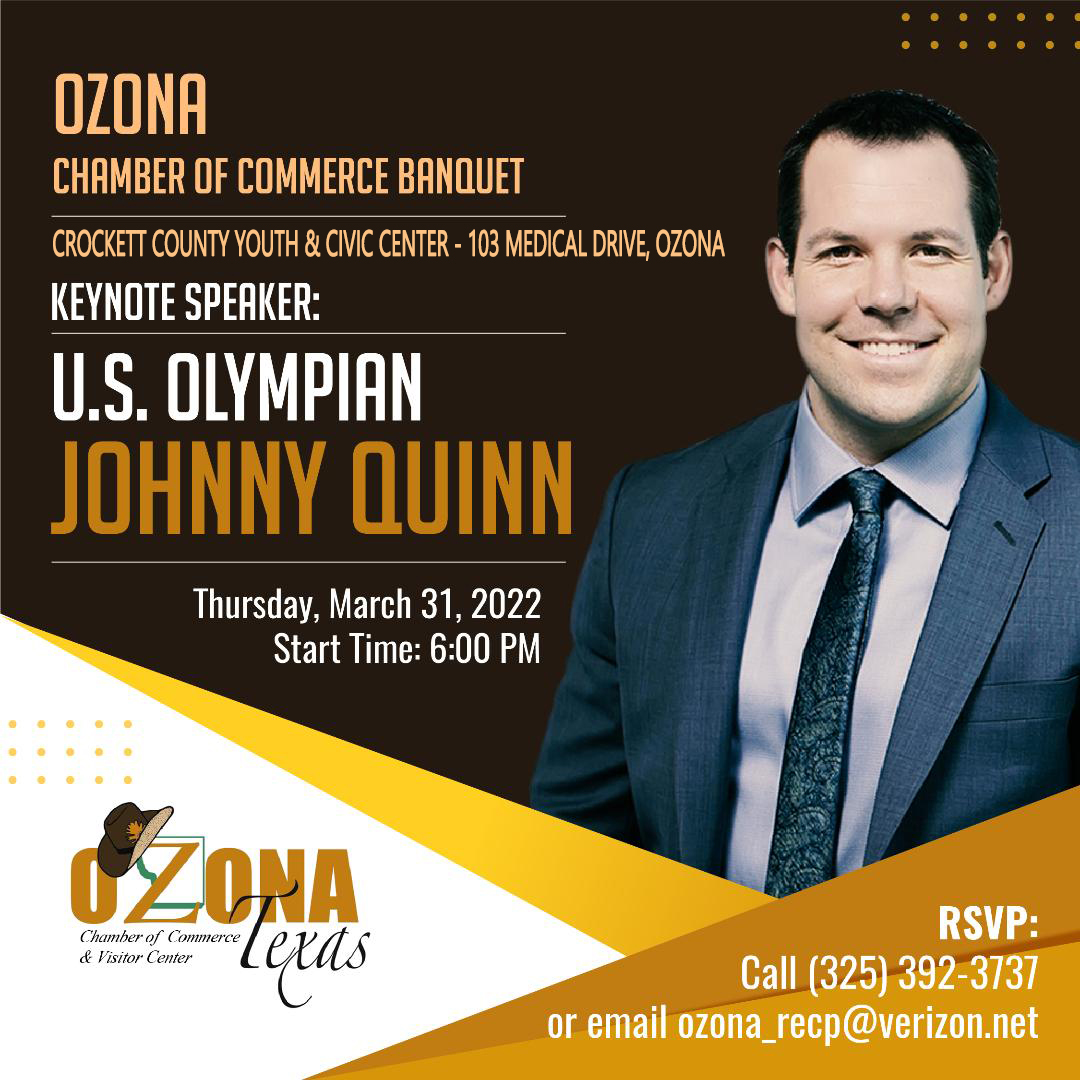 The Ozona Chamber of Commerce would like to invite you to attend the Annual Chamber Banquet.
This will be an exciting and motivating evening as we award the Business of the Year, recognize various members, talk about our plans for the future and listen to our guest speaker and U.S. Olympian, Johnny Quinn. Mr. Quinn, who was also a professional football player, "is on a mission to deliver thought-provoking and action-packed messages to businesses and organizations of all sizes." He is a published author and has been featured on several major news outlets. He has made presentations across the country, including for companies like Toyota, Chick-fil-A, Cisco, Wells Fargo, Southwest Airlines, Zillow, and Lockheed Martin, just to name a few.
We hope you will contact the Chamber to make your reservations early. Tickets are available for $15.00, or you may purchase a table of six seats for $90 so you can bring your friends! Give us a call at 325-392-3737 today!
Print a copy of our registration form to share with your friends!
Special Thanks to our Banquet Sponsors!