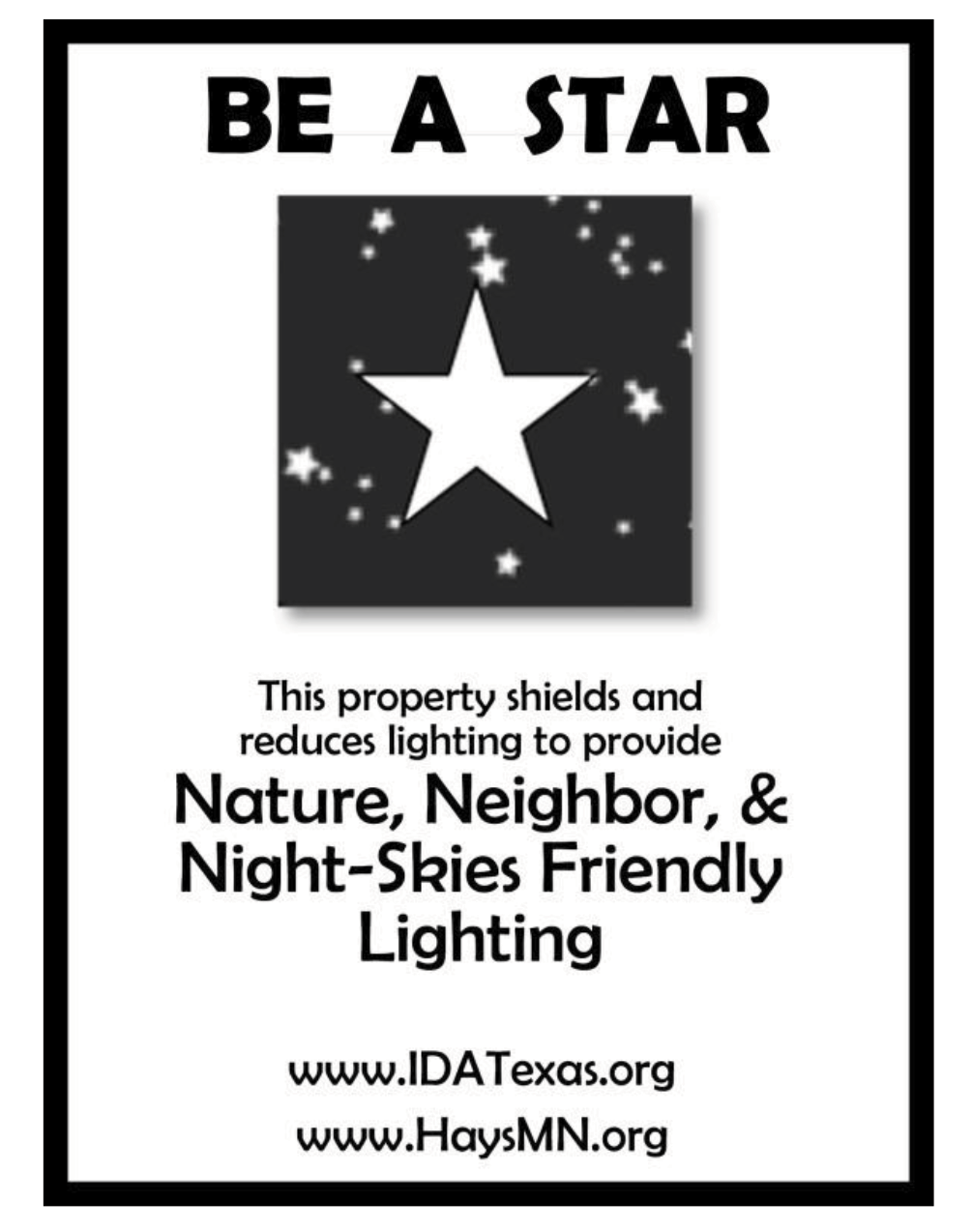 Few place remain where the Milky Way can be easily seen. Crockett County has long been known for its beautiful and clear night skies. The Ozona Chamber of Commerce believes in the importance of preserving the region's dark skies.
To quote Bill Wren, the Special Assistant to the Superintendent of McDonald Observatory, "The places you can go to see a naturally dark night sky are shrinking and becoming fewer and farther between. Fortunately, through the efforts of the International Dark-Sky Association, and night sky advocates around Texas, significant strides have been made to protect our ability to see the starry night, and the wonder and awe it inspires."
The benefits of reducing light pollution are numerous:
Promote a return to our historical heritage of the wonders of a starry sky, a meteor shower, and the moon in its changing phases
Protect our property rights so that no one has unwanted artificial lights intruding onto their property
Save money by directing light only where it is absolutely needed
Reduce disruptions to circadian rhythms of plants and animals by helping them remain on a natural light/dark schedule
Promote dark sky tourism with a night under the stars away from the lights, where parents will want to show their children the Milky Way and stars like they remember from their youth
Many of our members have been recipients of the International Dark-Skies Association's (IDA) Be A Star Award from the Texas Chapter of the IDA. According to their website, "The Be A Star Award rewards landowners who contribute to conservation efforts by protecting the night sky. To earn it they use outdoor lighting that eliminates glare, light trespass, and other forms of light pollution while at the same time helping them see better on their property." Learn more about the IDA and their role in preserving the skies of Texas at txnsf.org.
The Chamber applauds the following member businesses and organizations for their efforts in joining this important conservation project.
---
Baggett Family Limited Partnership
& the "Bandera" Ranch - November 2022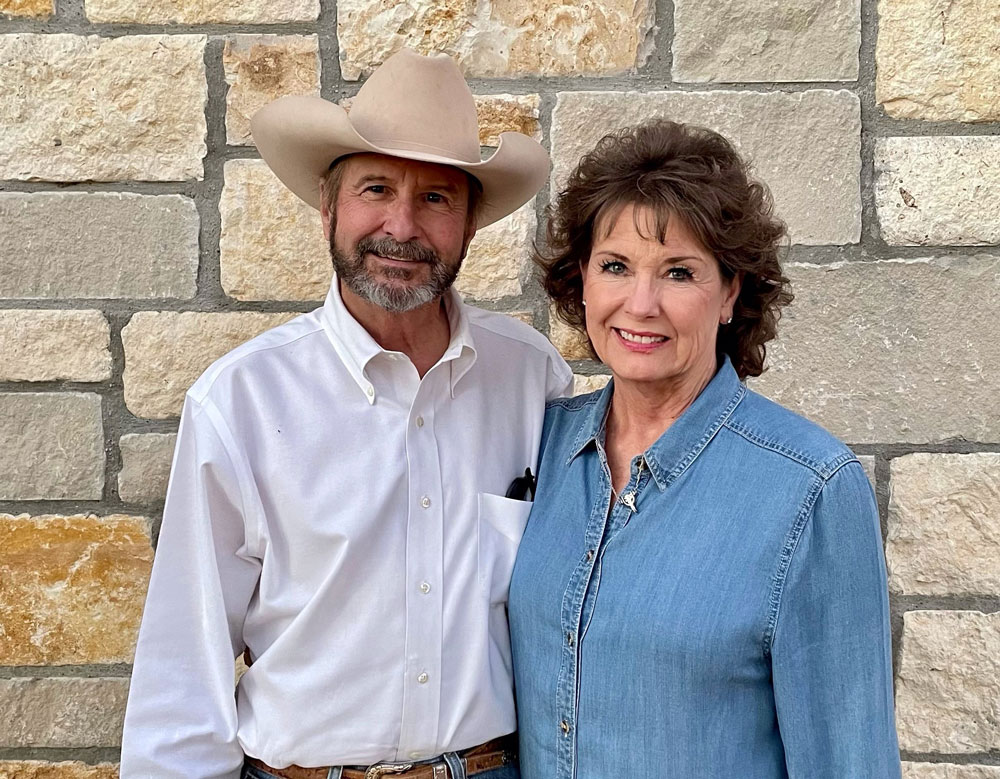 ---
Ozona High School - October 2022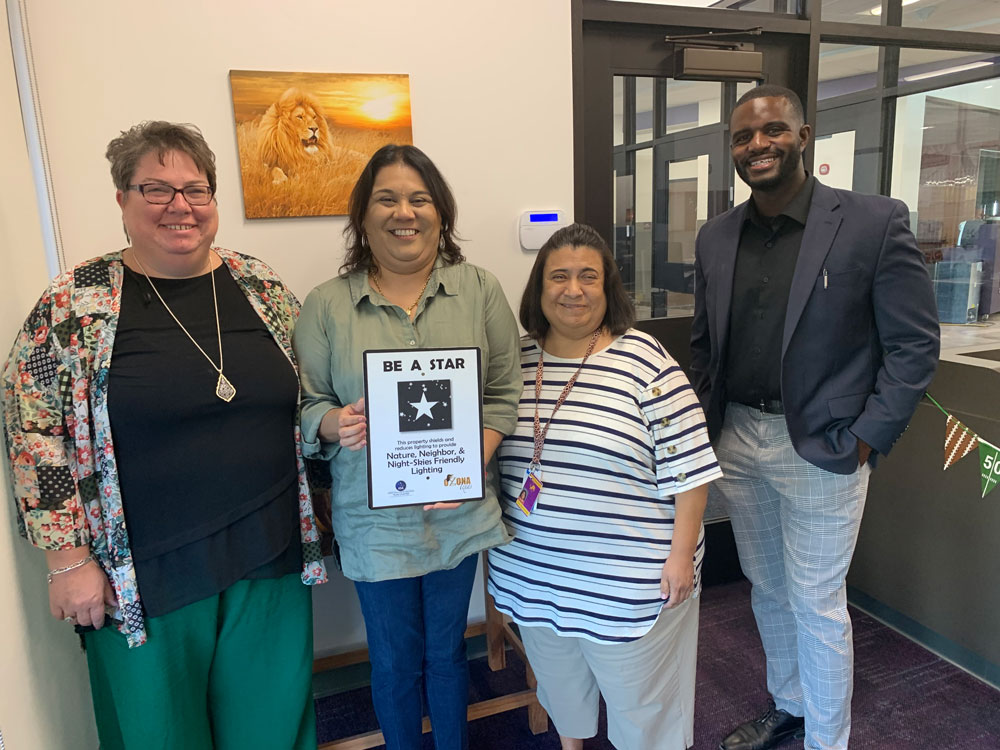 ---
John Stokes, C.P.A - September 2022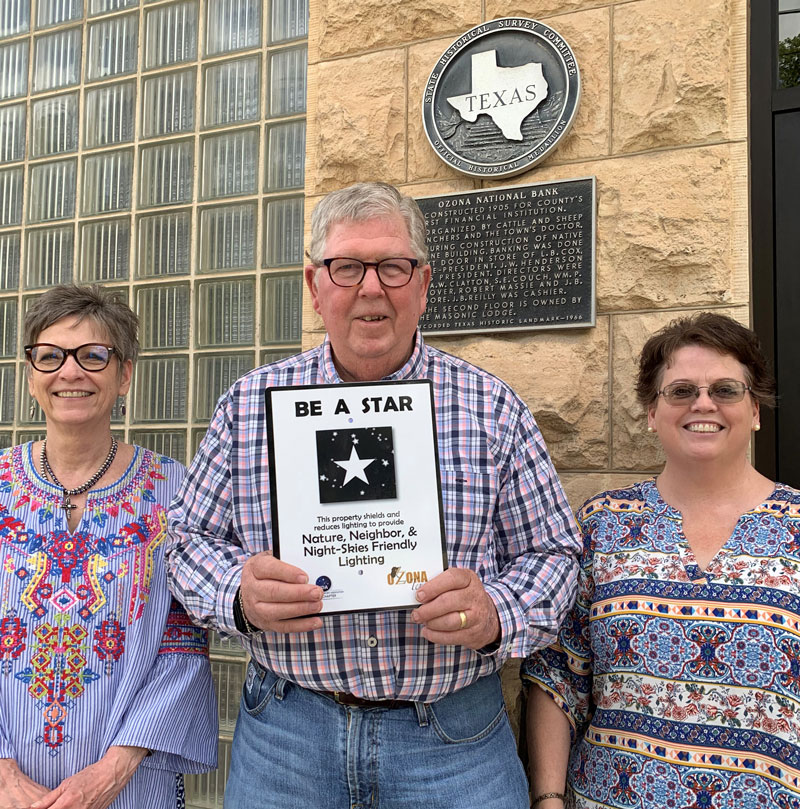 ---
Holiday Inn Express Ozona - August 2022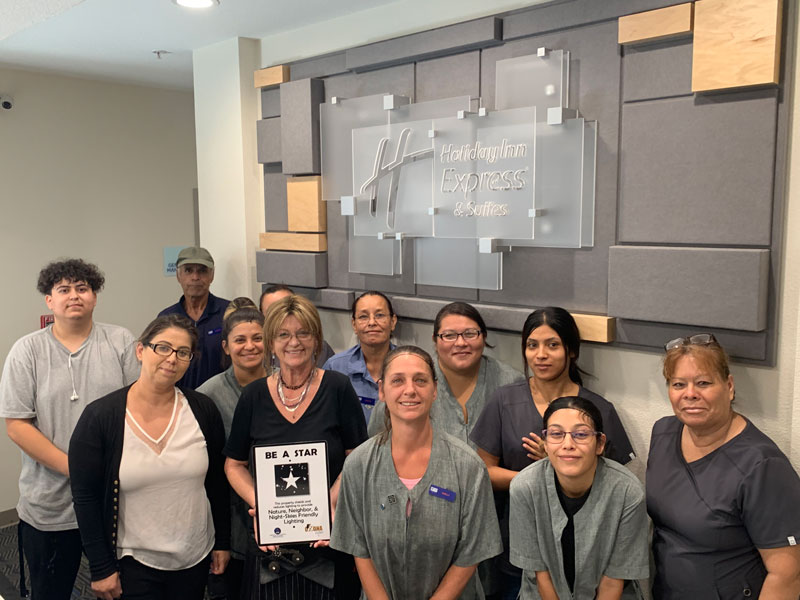 ---
7 Oaks Ranch - July 2022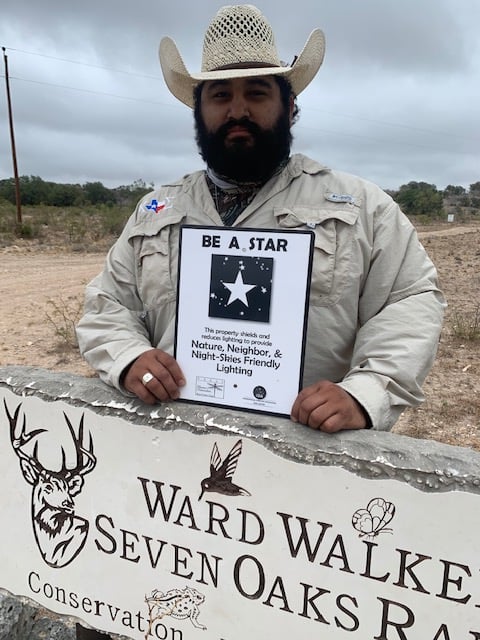 ---
Crockett County Museum - June 2022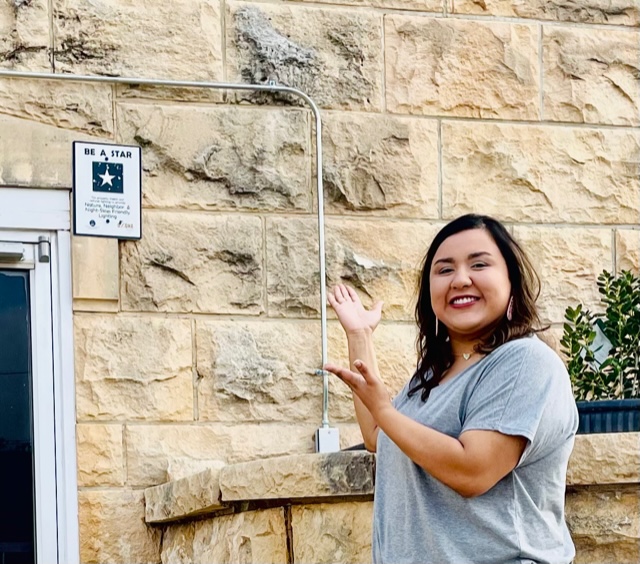 ---
Twistflower Ranch Nature Retreat - May 2022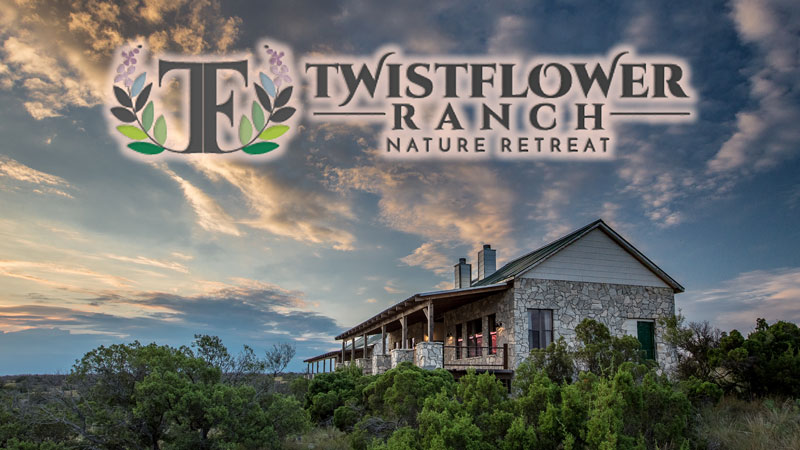 ---
Escondido Draw Recreational Area - April 2022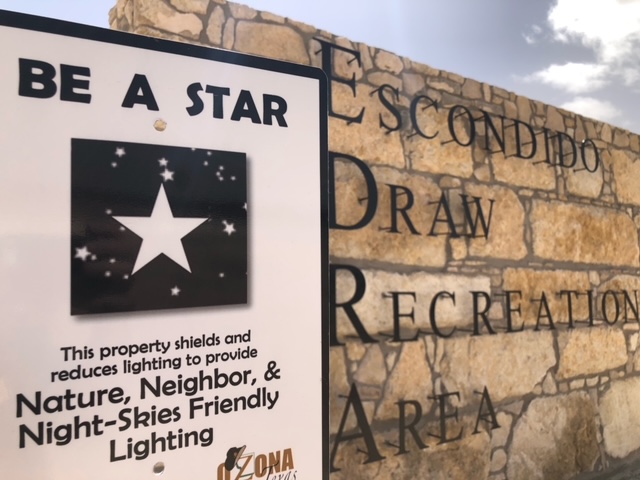 ---
Ozona Chamber of Commerce - March 2022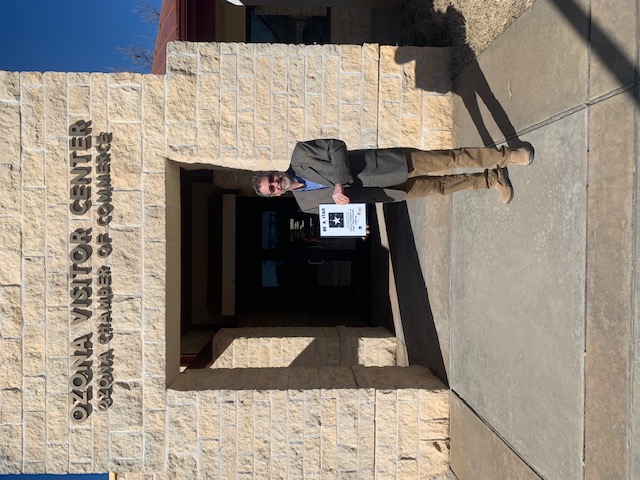 ---
Crockett County Public Library - February 2022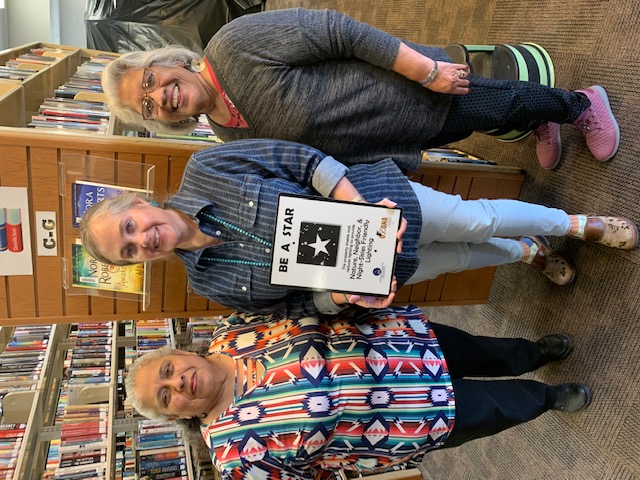 ---
Ozona Bank - December 2021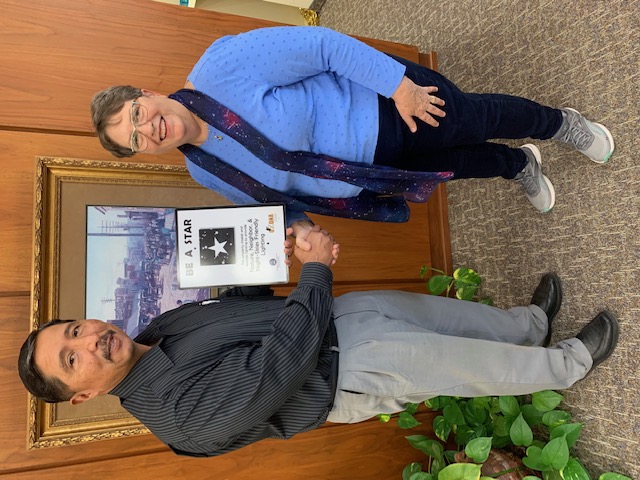 ---
Hampton Inn - November 2021