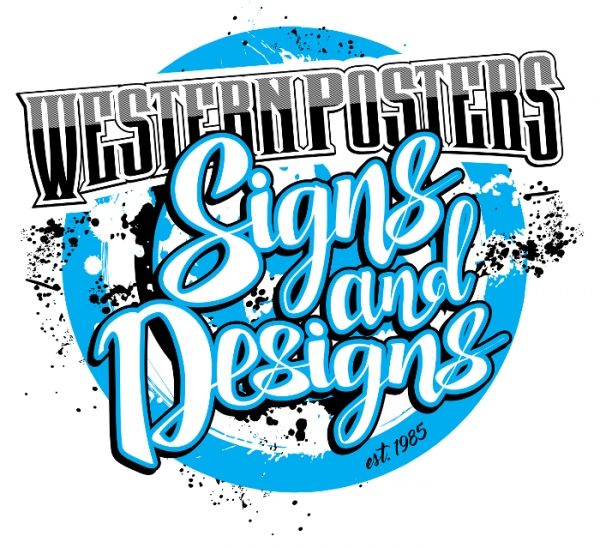 Business of the Month:
Western Poster Services, Inc.
Western Poster Service, Inc. was founded in 1985, in San Angelo, Texas. "Western Posters has been a family owned and operated business for the last thirty-two years. Billy Pierce, my dad, was the founding general manager of Western Posters. I was one of the first employees assigned to sales, quality assurance, and customer relations," said Rachel Kitchens. "For the past thirty-two years this family owned and operated business has provided quality and competitive service to the poster printing industry."

Western Posters is known for its solid record of quality products and on-time delivery. At the time Western Posters was founded it was strictly a billboard printing company. Since then, Western Posters has expanded to several other printing areas. Western Poster's current services include: printing and installation of all types of vehicle graphics including full vehicle wraps and high quality vinyl lettering, printing and installation of all types of decals including die-cut decals, creating full-color banners at any size, printing all types of signs including plastic "coroplast" signs, political signs, all types of metal signs, store front signs, back-lit plexi signs, real estate signs, and even vehicle magnetic signs.

"We can also print on different papers including a glossy poster paper, an artist quality rag watercolor paper, and also an artist quality canvas material," said Rachel. "Our large format printers are very versatile and we continually find new products to offer. Some other products we can help you with are: business cards, pamphlets, tri-fold brochures, booklets, flyers, postcards, duplicate forms, 2 part duplicate pads, and even fan apart duplicates. We also offer all types of flags including the popular vertical "sail" flags. We also still offer all types of billboard printing including digital paper, as well as billboard vinyl wraps.

"Western Posters has a graphic artist on staff, Carrie Alexander, that will be happy to help you design your new company logo, or to help you develop any idea into a final product.

"We service the surrounding communities including Ozona. We have a number of out-of-state printing customers. Our work is customized and tailored to your needs. Our web site offers a number of examples of our work."

The Ozona Chamber of Commerce would like to recognize Western Posters and thank them for their commitment to providing quality service to their customers.

Western Posters is located at 901 Strawn Rd., San Angelo, TX 76904. They can be reached by phone at 325/658-6153, or at 1/800-456-7874. By fax at 325/658-3017, by Email at: westernposters@gmail.com or willwrapu@gmail.com. You can visit their web site at www.Western-posters.com. Their hours of operation are Monday through Friday, 7:00 a.m. to 11:00 a.m. and 12:00 p.m. to 4:00 p.m.