For more information about this event, please visit www.deerfest.org
Click here for a full-resolution poster to print.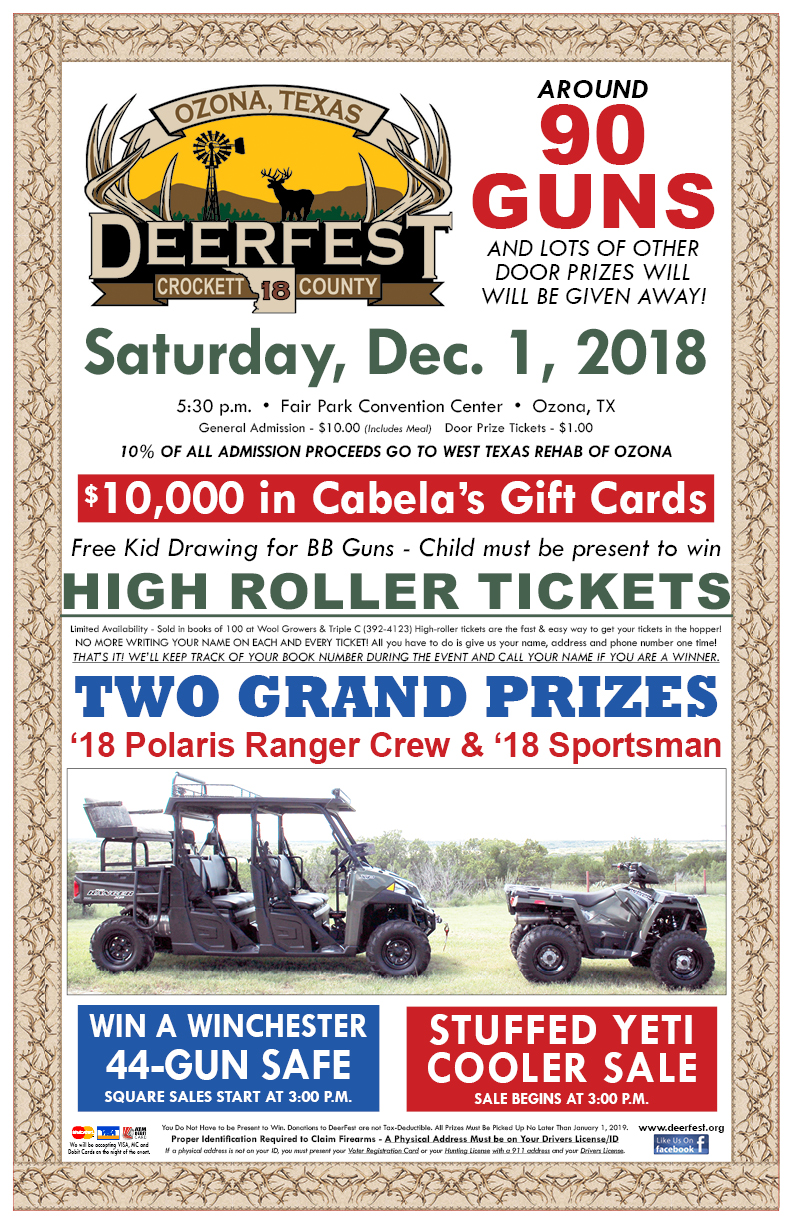 Locate other Hunting Services
or visit our Events Calendar
to see what else is happening
in Crockett County.
Thinking about visiting the area?
Learn more about Ozona and the surrounding area
when you visit our Tourist Information page.