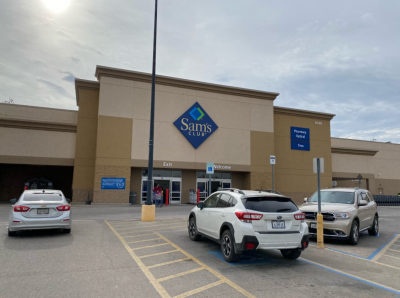 Business of the Month
The Chamber of Commerce
would like to recognize
Sam's Club
as our
Business of the Month

The Walmart Corporation established Sam's Club in 1983. The Sam's Club in San Angelo was built in 2005 and has been serving local and regional members ever since. Sam's offers a great selection of items that can be purchased in large quantities for lower prices. This allows members from communities like Ozona to have access to items they might not otherwise be able to get. The Sam's Club in San Angelo has over 150 employees who work hard to provide products and goods to our local communities.
The Club has been a member of the Ozona Chamber of Commerce since 2011 and since has provided numerous sponsorships to their local community. Sam's Club's Mission Statement "We Turn the Everyday into Something Special" is especially true for the Sam's in San Angelo because of their outstanding care for the smaller towns and communities in their area. I am proud that Sam's Club offers so many ways to shop including Scan & Go, Online, Curbside, and of course instore shopping.
Sam's Club is now making shopping for local communities even easier by offering multiple ways to purchase their items such as: curbside pickup, Scan & Go and go, and delivery from SamsClub.com. They are keeping the members' satisfaction at the forefront of their decisions to make shopping at Sam's Club the best experience possible it can be.
Sam's Club is honored to be the Ozona Chamber of Commerce's Business of the Month for January 2021. They accept this award and it's recognition for being a integral member of the local communities no matter what size they are.
The Ozona Chamber of Commerce would like to recognize and thank Sam's Club for the professional services made available to the residents of Crockett County.
Sam's Club is located at 5749 Sherwood Way in San Angelo. You can reach them by calling 325/223-9373 or by visiting their web site at www.SamsClub.com.