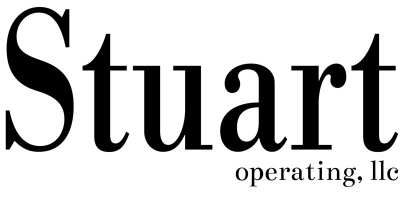 Business of the Month
The Chamber of Commerce
would like to recognize
Stuart operating, llc
as our
Business of the Month
Stuart operating, llc was established in 2007 as a contract pumping service, owned and operated by David Stuart. The company now staffs 14 people and offers 4 types of services which include contract pumping, roustabout, brush clearing, and fencing.
Our business of the month works with oil and gas companies to help maximize their daily production. They perform oil field maintenance and repairs on all surface equipment as well as new construction. Stuart operating, llc also works with private land owners and their ranch fencing and brush clearing needs. They offer mechanical grubbing as well as raking and mulching.
"We take pride in our work and strive to provide a top-quality service and product at a competitive price. Having grown up in Ozona, I truly value the friendships and relationships I have with the Ozona citizens," said David. "I would like to give a special thanks to all Stuart operating, llc employees for their hard work and dedication in helping achieve the level of professionalism that our customers expect."
The Ozona Chamber of Commerce would like to recognize and thank Stuart operating, llc for the professional services provided to Crockett and surrounding counties.
Stuart Operating, llc is located in Ozona, Texas and can be reached by calling 325/277-2936 or e-mailing [email protected].