HISTORY ON THE SQUARE - A DOWNTOWN WALKING TOUR OF OZONA, TX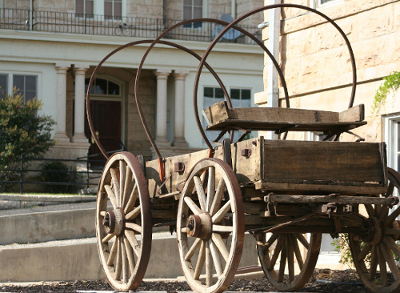 Stroll around the town square and experience the places where Ozona began. Enjoy reading about the history and significance of the limestone and stucco buildings. Stop and be photographed standing beside the Davy Crockett Monument. Imagine what it would have been like watering your team of horses at the county's first public water well. Use the History on the Square walking tour as your guide for an hour and learn more about Crockett County in years long past.
Stop by the Ozona Chamber of Commerce & Visitor Center to pick up a copy of the tour,
OR
Open and print your own copy of the History on the Square Downtown Walking Tour
Thinking about visiting the area?
Learn more about Ozona and Crockett County
when you visit our Tourist Information page.